I was sooo close to giving this book a full five stars.
The first three quarters of the book were pure awesomesauce. The writing was fun to read...
He dropped her hand. "I have things to do."

"Like what?" She tried for a lighthearted tone.

He answered in kind. "Like contemplate what I am going to do with my sudden windfall of matches." He widened his eyes in pretend glee, and Kestrel smiled.
The plot was progressing at a decent pace, the characters were struggling to balance what they felt with what society expected them to feel...
...and then things went downhill in the last 10% of the book.
There was a sudden shift in the pacing, and Kestrel started making seemingly random choices.
To be fair, her choices didn't start out as random. She was reacting as everyone expected her to - she was acting on behalf of her country. So she manages to escape, makes it halfway to the capital...and then decides that she changed her mind. And then, despite changing her mind, she goes ahead with her plan anyway, because she drilled what she was going to say into her mind so many times that, when she was rescued, her mouth moved on auto-pilot.
It was frustrating. I had been impressed with how much plot the book managed to cover in so short a time. At 70%, I was amazed that the book hadn't already ended. That's where most books would have stopped, to set up a cliffhanger for the next book in the series. But The Winner's Curse carried on, until it reached a logical stopping point.
For a story that had taken its time setting up the characters and world, it didn't feel right that the ending was so rushed.
All things considered, though, it's still a pretty strong book. It's definitely on the higher side of 4 stars.
If her heart were truly a scroll, she could burn it. It would become a tunnel of flame, a handful of ashes. The secrets she had written inside herself would be gone. No one would know.
Awww, hell, book. I can't stay mad at you.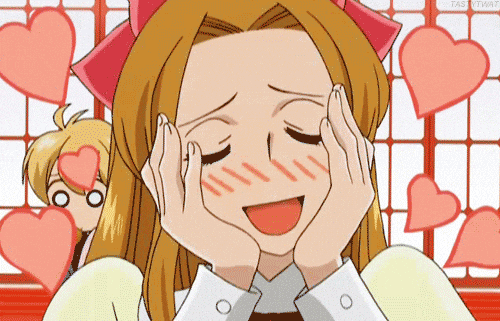 Okay, I'm shelving this as one of my favorites for 2014, even though I didn't give it 5 stars.
It's not fair to ignore the overwhelmingly good parts of the book just because the last 10% disappointed me.